In response to the incredible demand for our highly sought-after Directstream DAC MK2, we are delighted to announce that we have a collection of preloved Directstream DAC MK1 units. At PS Audio, we consider it a true privilege to offer these units the opportunity to find a new loving home. We take great pride in our processes. Each unit undergoes a comprehensive inspection by our expert technicians, ensuring its great condition. Factory refreshed units may have cosmetic blemishes. Furthermore, we conduct thorough functionality tests to guarantee its optimal performance. To provide you with complete peace of mind, we offer a one-year guarantee. For more information about our factory refreshed warranty details, please see our warranty page here:
Warranty and Returns – PS Audio
.
Regular price
$2,999.00 USD
Regular price
Sale price
$2,999.00 USD
Unit price
per
On Sale
Sold out
Factory refreshed units will have cosmetic blemishes.
TALK TO A HI-FI SPECIALIST

Share
View full details
Design

DirectStream converts every input signal, both PCM and DSD, to single-bit, high sample rate 20X DSD signal. Use of a FPGA rather than an off the shelf DAC chip provides immense processing power, resulting in complete lack of digital glare, and allows the owner to download OS updates as they are released.

Application

DirectStream is the heart of a reference quality digital audio based system. It handles all PCM sources up to 352.8 kHz, and DSD 64 and 128 (USB and I2S) and DSD256 (I2S only, with the Sunlight OS). Its zero-loss digital volume control allows it to be used as a preamplifier, directly feeding a power amp. Include the Network Bridge to stream Qobuz, Tidal, and Spotify. Roon ready.
Technology
Class A+ Stereophile rated DirectStream DAC converts any digital input format from CDs, servers, and streamers, into a pure DSD format and outputs near-perfect analog directly to your power amplifier or preamplifier. Whatever the format, sample rate, or the medium, DirectStream provides a pure output that fulfills the promise of high-resolution analog performance from digital sources. DirectStream is the work of digital audio genius, Ted Smith. Unlike conventional DACs that rely upon off the shelf DAC chips, DirectStream is hand written onto a FPGA (Field Programmable Gate Array). This allows far more precise and accurate processing of the digital signal, resulting in significantly better sound quality and upgradeability in the field. Every six months or so, Ted Smith's continual research into digital audio reproduction nets another breakthrough in performance. DirectStream DAC owners are given it free in the form of a downloadable upgrade. In this way, DirectStream owners can be assured that their unit will continue to improve over time, and never become obsolete. Hear what's been missing in your music for all these years. If you know the sound of music and instruments, and want to hear what's been missing on your discs, then this DAC is right for you.
Converting the ones and zeros of digital audio into music we cannot distinguish between live or recorded is an art. Most of today's sophisticated DACs are IC based instruments using off-the-shelf-chips that rely upon Multi-bit Sigma-Delta functions to process the incoming digital audio. While these are relatively simple to design and produce, they rarely give the best sonic results. DirectStream takes a different approach by first converting all digital audio signals into a purer form of digital audio known as DSD. DSD is a far more analog-like encoding and decoding process than the classic CD based PCM. In fact, most modern A/D converters used to make recordings are DSD based already. DirectStream takes both PCM and DSD, upsamples the data and converts to single-bit DSD and then outputs pure music regardless of input format for the data. The results of this design can be heard in increased musical information presented to the listener at every opportunity. When you listen to DirectStream you never are accosted by added bright, hard glare in the music as happens with many active designs. Instead, clean, pure music flows from the DirectStream directly to your preamplifier or power amplifier.
Most modern DACs use some form of active tube or solid state output stage to amplify, filter and drive the DAC's output. DirectStream takes a different approach: passive. In one of the simplest, elegant and musically correct executions of an output stage, high-speed class A video amplifiers are used as the final switch feeding a high-performance passive audio output transformer. The transformer is specially designed to act as both the galvanic isolation between the DAC and the outside world as well as the primary low pass filter required to present a perfect, low distortion, low noise output signal that is fed directly into the DirectStream's zero-loss volume control. Designer Smith perfected a 100% bit-perfect volume and balance control that's built into DirectStream, enabling users to control the output level when feeding directly into a power amplifier or preamplifier. The ability to eliminate the preamplifier in the system without any resolution loss is a major benefit to DirectStream's outstanding musical performance. Imagine going to a recording studio and listening to a master tape of any recording made. This is the experience DirectStream provides its owners who enjoy a renewed sense of enjoyment and discovery when listening to everything in their library: CD's, downloads, DSD.
Features
100% DSD BASED D-A CONVERTER

UPGRADABLE VIA SOFTWARE RELEASES

VOLUME, BALANCE CONTROL BUILT IN

UPSAMPLES PCM AND DSD TO 20x DSD RATE

PASSIVE TRANSFORMER COUPLED OUTPUT

IMPROVES IMAGING + SOUNDSTAGE

DIRECT SIGNAL PASS WITH 1x MASTER CLOCK

HANDWRITTEN FILTERS, PROCESSORS, SAMPLERS

IMMUNE TO OUTSIDE SOURCE JITTER PROBLEMS

INCREASED DIGITAL HEADROOM

NO OFF-THE-SHELF IC-DAC CHIPS USED

UNCOVERS DETAILS USUALLY MASKED BY PCM PROCESSORS

MQA + TIDAL READY WITH OPTIONAL BRIDGE II

FULLY BALANCED FROM INPUT TO OUTPUT
Specifications - DirectStream DAC
Physical

Unit Weight

22 lbs [9.97 kg]

Unit Dimensions
14" x 17" x 4" [ 36cm x 43cm x 10cm]
Shipping Weight

31 lbs [14 kg]

Shipping Dimensions
20.5"x 24" x 10" [52cm x 61cm x 25cm]

Power requirements

Input Power
Model specific 100VAC, 120VAC, or 230VAC 50 or 60Hz
Power Consumption

30W

Digital audio inputs

I2S(2), Coax, XLR Balanced, TOSLINK, USB, Network Bridge slot

Sample Rates

I2S, and USB — 44.1kHz to 352.8kHz 16bit, 24bit, DSD 64, DSD 128 (I2S  DSD 256 with Sunlight update)



TOSLINK – 44.1kHz to 96kHz 16bit, 24bit


XLR (AES/EBU)S/PDIF (coax)– 44.1kHz to 192kHz 16bit, 24bit, DSD 64

Analog Audio Output

Connector

RCA/XLR Unbalanced /Balanced (X2)

Output level, low
0.282 VRMS Balanced
0.141 VRMS Single Ended
Output level high, maximum
2.818 VRMS Balanced
1.414 VRMS Single Ended
Output Impedance

100Ω/200Ω

Frequency Response
20-20KHz +/- 0.25dB
THD+N @ 1KHz (full scale)

<0.03%

Output Stage

Passive audio transformer, fed by high current, high speed analog amps producing double rate DSD.

Data Handling

Format
PCM or DSD
Sample rate (PCM)

44.1kHz, 48.0kHz, 88.2kHz, 96.0kHz, 176.4kHz, 192kHz, 352.8kHz

Word length (PCM)

16b, 18b, 20b, 24b

Data rate (DSD)

Standard (2.8MHz) or Double (5.6MHz) DoP as well as raw DSD on I2S and USB inputs

Input jitter reduction

effectively 100%, residual immeasurable. No input PLLs, FLLs.

Input Processing

170MHz

Signal Processing

50MHz

Synchronous Upsampling, all inputs

28.224MHz

Digital Processing S/N ratio

>146 dB

Digital Volume Control
Zero loss of precision
Analog Conversion method

Delta Sigma (DSD) Single-bit double rate

I2S Digital Input

Connector
HDMI
Format

PCM or DSD. DoP on all inputs as well as raw DSD on I2S inputs

USB Digital Input

Connector
USB "B" Type
Format

PCM or DoP v1.1 (DSD over PCM)

Transfer mode
Asynchronous
Reviews
The PS Audio DirectStream DAC is a 5 year old design that, with the latest "Snowmass" release, still competes with the best DACs in its price class. How many DACs can make that claim? Many DACs are user-upgradeable, but very few have received the steady stream of free firmware updates that delivered sound quality improvements - not just bug fixes - that enable the DS DAC to retain its competitive edge. Plus, designer Ted Smith tells me he still has some (albeit shrinking) capacity left in the DS DAC's FPGA to continue delivering improvements in the future. These include trickle-down findings from the cost-no-object Obsidian "Ted Smith Signature" DAC he is developing. That is a stunning value proposition, and one very few companies can match. The DS DAC is an intensely enjoyable piece of gear that allows you to connect deeply with your music. Its biggest strength is its ability to make music sound natural and real. Refined tonality, dimensionality, dynamics, and grunt - it has it all. And to my pleasant surprise, this was the first DAC I've reviewed where I could optimize the Ethernet input to a level of sound quality close to that of USB. Did the DS DAC surpass its competition in every attribute? No it did not, but that's not how I measure success. The DS DAC's success comes from having earned a spot on the shortlist of any audiophile shopping for a DAC in this price range. And just like thousands of delighted current owners, I fully expect many more will find it to be the one that speaks best to their soul. Highly recommended!
Audiophile Style
Rajiv Arora
In all configurations I tried, playback from the Memory Player was clearly better than playback from the Mac Mini+Roon. This is an instance where I feel the differences were not a matter of preference. I am sure there are some out there who would prefer the sound of the server, but they would be wrong…. I consistently heard a lower noise floor from the Memory Player and, from that, more air, better definition, and less smearing, which I became aware of only when confronted with its absence. I also heard better bass from the Memory Player; not more ample bass (or not just that) but truly better in being more foundational and center-of-the-earth, which is musically important even with smaller speakers… I can't think of a company I'd be more comfortable hitching my digital wagon to than PS Audio. The DirectStream Memory Player and DAC are, without question or reservation, exceptional products worthy of your serious consideration.
Dagogo
Dan Rubin
I feel fairly safe in concluding that not only are these components highly enjoyable to hear and use, but that they are also safely on the cutting edge of digital audio reproduction. And I don't see that premise changing anytime soon, what with PS Audio's commitment to free software updates to anyone purchasing the gear. I don't think the digital audio enthusiast could go wrong with this pair!
Part Time Audiophile
John Richardson
I can't think of a better digital disc player than the PS Audio DirectStream Memory Player and DAC. (Neither of these six figure players will play your DVD-a discs) If I had more than two thumbs to raise I would offer them, it's that good. The only remaining choice is whether you want silver or black.
Tone Audio
Jeff Dorgay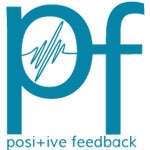 Attaining the performance provided by the PerfectWave transport and DirectStream DAC even five years ago would have cost multiples of the PS Audio Duo. This potent, engagingly musical front end will allow you to rediscover the plethora of CDs in your collection with a fresh, more organic and dynamic take. And with the millions of CDs flooding the used market the PerfectWave Transport and DirectStream DAC will be a great musical partner standing by your side for years to come.
Positive Feedback
Greg Petan
The DirectStream DAC is the hottest thing to come of PS Audio since forever. This unconventional design, even as it does all manner of violence to the heart of the purist with all of his "do nothing to the signal" whining, just kills it. Its performance is on par with some of the very best "traditional" designs on the market, and with its potential for endless upgradability, the DirectStream is revolutionary.
Part Time Audiophile
Scott Hull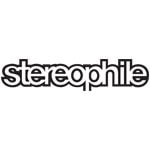 Time will tell if and when these levels of performance, flexibility, and luxury will become available for less than $6000. But today, for those who've waited for a computer-friendly DAC that offers, with every type of music file, the best musicality of which DSD is capable, the PerfectWave DirectStream may be in a class by itself.
Stereophile
Art Dudley
DirectStream's easily the best DAC I've ever heard in my system, making digitally-recorded music sound better than I've ever heard it.
The Absolute Sound
Vade Forrester
The real magic of this DAC may centre on its handling of PCM material—material the DAC gives greater smoothness, fluidity, dimensionality, and elegance than it might otherwise have had. I don't mean to suggest by this that traditional PCM playback methods cannot or do not sound perfectly good in their own right, because they certainly can and do. But if PCM playback has an identifiable 'failure mode' it might be that PCM files can at times sound a bit flat and 2-dimensional, while exhibiting subtly edgy and/or mechanical qualities that tend to hold the listener at arm's length from the music. ... I will tell you that it makes these sorts of playback problems better—and sometimes eliminates them almost completely.
Hi Fi PLus
Chris Martens
the jump from downmixed to true, native DSD was quite astonishing. It lifted a previously unnoticeable opaqueness, allowing unfettered access to the full harvest of tonality and detail.
AV Magazine
Deon Schoeman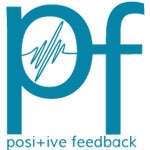 Synergy and magic. Right now here in our listening room...Way deeper bass, way more open, way less whatever being in the way of our music… way more music. Dynamics… try My Disco's "1991" or anything from Lustmord. Happy times.
Positive Feedback
Dave Clark
The DS is a game changer; I think it has caused the 'war' between DSD and PCM to be on hold or mute for most of us, and above all hold your horses before buying expensive high-resolution PCM files or DSD. That alone is a major accomplishment.
Audiophilia
Karl Sigman
The DirectStream DAC is one of the finest-sounding DACs I have heard. Many will be excited just to see that it can accept DSD signals, but I would say that they are being shortsighted. The DSD processing of all signals is what makes this unit special.
Home Theater Review
Brian Kahn
PS Audio's DirectStream DAC is a goto unit for vinyl fans who've previously found digital playback to sound too rigid or uptight. The DirectStream is simultaneously more mellow and understated; there's less of the celestial awe of the Aqua La Scala MKII and less of the ultra-colourful exuberance of the AURALiC Vega. In driving this point home I've put my money where my mouth is: I've purchased the DirectStream review unit in spite of already having a multitude of terrific sounding DACs here to play with. I think that speaks for itself.
Digital Audio Review
John Darko
The PS Audio DirectStream is a musically authentic, thoroughly engaging and ultimately compelling DAC that elevates the listening experience to an entirely new level. Its treatment of any digital material, regardless of format, is quite astounding — even MP3s and Internet radio sounded vibrant and exciting.
AV Magazine (South Africa)
Matthias Böde of Germany's Stereo Magazine gives DirectStream 100 out of 100 points. The article is in German, but it can easily be translated and viewed if German's not your native language.
Stereo Magazine (Germany)
100 out of 100
But what happened now was beyond our expectations. Maybe we had been lulled into a bit of been-there-done-that reviewer fatigue but the DirectStream's handling of this CD became a rude wakeup call and put us back on edge to eat crow. Damn, the performances of the various groups and soloists were so real and at such dynamic range, it was hard to believe that the source material was a simple 16/44.1 Redbook CD.
6 Moons
Marja and Henk
Even at low listening levels, music retained its character with no sense of the sound washing out. For those people looking for a direct-to-amp DAC/Digital Preamp, consider the DirectStream a solid contender.
AudioStream
Michael Lavorgna
After listening to the PS Audio PerfectWave DirectStream DAC for the past few months it is my opinion that DirectStream represents a new benchmark in audio reproduction. Notice that I didn't say "digital audio reproduction." In other words, in my view the PS Audio DirectStream is the most musically and technically capable device of any type that I've ever had the pleasure to evaluate. My heartfelt congratulations go out to Paul McGowan, Ted Smith, and PS Audio's excellent design team for making DirectStream a reality for those of us who truly love our music.
Stereo Times
Frank Alles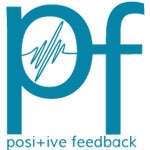 This is a brilliant design, with exceptional execution, and paradigm-setting sound. I can tell you, this bloody DAC, DSD to the fore, is a real killer. Flat-out, stone-cold, and damn-straight. It has been a while since 2008, but now I have to say that the DirectStream DAC is the first real rival to Playback Designs that I've heard. It goes right to the top of my heap of DSD DACs, right next door to the PD Series-3. The envelope for the audio arts has moved out yet again. To tell you the truth, I couldn't be more pleased! This is good for music, for our recordings, and for us all. And that is the highest compliment that I can pay to PS Audio's breakthrough product….
Positive Feedback
David W. Robinson
The DirectStream's sound is non-fatiguing in an almost tube-like way. It is smooth and relaxing. Surely, you tell yourself, it must be sacrificing detail to deliver this. But no. With recording after recording, the DirectStream presents layers and layers of detail in such a way as to produce a sound which is very easy to listen to, and with a low fatigue factor, even with CD sources. As someone with very little tolerance for the fatiguing nature associated with CD, I find this to be a most appealing characteristic.
Bit Perfect
Richard Murrison
It is truly an exceptional product, and a DAC that allows even the most familiar music to surprise and enthrall. Yes, the folks at PS Audio understand that with digital audio, there can be no final word. Meet the Directstream - a DAC that is ready to keep up with the conversation.
Headphone Guru
Brent Uptain
2019 Class A+: DirectStream in Digital Processors from Stereophile
2018 Recommended Component Award from Stereophile
2017 Recommended Component Award from Stereophile
2016 Golden Ear Award from The Absolute Sound
2016 Brutus Award from Positive Feedback
2016 Recommended Component Award from Stereophile