BHK Mono 300 Power Amplifier
When you are unwilling to compromise performance we offer the BHK 300 Signature 300 watt Monoblock power amplifiers. They are among a rare handful of amplifiers capable of uncovering music's rich tapestry in a lush, uncompromised, effortless presentation.
The audio performance and build quality of the Signature 300 series has been refined, honed, and polished over the past half century of design work by industry legend, Bascom H. King. They are mono block amplifiers that produce 300 watts into 8Ω, 600 into 4Ω, and a whopping 1,000 watts into 2Ω. The BHK Signature 300 Monoblock designs are built upon two proven topologies: a zero-loss vacuum tube input stage coupled to a high bias differentially balanced MOSFET output. If you are uncomfortable with compromise and seek the finest performance, reliability, and build quality, the BHK Signature 300 series is a perfect fit that can drive any loudspeaker to musical perfection.
Regular price
$16,998.00 USD
Regular price
Sale price
$16,998.00 USD
Unit price
per
On Sale
Sold out
Price is per pair. Have a non PS Audio amplifier that needs a new home? Call us for a special deal!
In Home Evaluation

This product is eligible for a full 30-day in-home evaluation. Once the product arrives you have a full 30-days to make sure it's everything you hoped it to be. If not, our no-hassle return policy will refund 100% of your purchase price. We want you to be thrilled.
TALK TO A HI-FI SPECIALIST

Share
View full details
Design

The hybrid vacuum tube/MOSFET design of the BHK Signature Amplifiers provides stunning musical performance through any loudspeaker.The Signature 300 Mono doubles the output current of the 250 Stereo, and doubles the tubes, power supplies, transistors, capacitors and resistors. The results are hard to put into words. Your first listen to these extraordinary monoblock amplifiers will likely be a revelation. For perhaps the first time you'll discover all that has been long buried in your musical collection. You'll know this amp was the right choice from the very first note you play.

Application

The BHK Signature 300 Mono Amplifier is one of only a rare handful capable of uncovering music's rich tapestry in a lush, uncompromised, effortless presentation. If you haven't any barriers to perfection, the BHK 300s are perfect for any size system in the world, producing a minimum of 300 watts into 8Ω, a minimum 600 watts into 4Ω, and an astonishing 1000 watts into 2Ω. Enough linear amplifier power to bring life to music as you've only experienced with live music.
Technology
The importance of the power amplifier in the 2-channel system chain cannot be overstated, yet it's often overlooked. It's the rare few music lovers that truly appreciate the power amp's critical role in preserving music's nuanced details, because most amplifiers fail to preserve them. Overtones from plucked instruments, subtle cues defining placement, depth, soundstage width, and transient decays are often lost in the power amplifier. Suddenly revealed are the tiniest of details that now ring clear through the BHK, perfectly preserved through its low feedback, vacuum tube and MOSFET design. When it comes to musically controlling and powering loudspeakers, the BHK Signature 300 has no peer. The Signature 300 monoblock amplifier produces 300 watts into an 8Ω loudspeaker, 600 watts into 4Ω, and 1,000 watts into 2Ω, providing unfettered and unrestricted dynamics and musical ecstacy that only a rare few are able to enjoy.
A power amplifier's input stage is a critical interface in the quest to preserve music's essential details and vacuum tubes do it best. Hand matched pairs of Russian Gold Lion 6922s provide the perfect interface between the delicate musical transitions output by the DAC or preamplifier, transferring it without loss to the MOSFET output power stage and eventually the loudspeakers.
The hybrid approach used in the BHK Signature takes advantage of the best traits technology has to offer, unavailable in traditional solid state or tube designs. While vacuum tubes are the perfect input stage, they cannot make the same claim on a power amplifier's output. Conversely, solid state designs are correct for output stages, but suffer when used as inputs. Only a hybrid approach takes advantage of the best in both disciplines.
A power amplifier connects its reservoir of energy to the loudspeaker through a type of valve (solid state or vacuum tube) controlled by the input stage. If the input stage has done a good job of preserving music's subtle details, textures, timing and phase information, transferring it without loss to the power stage and eventually the loudspeakers is best handled by a tube-like solid state device known as a MOSFET.

Not all MOSFETs are the same, their differences characterized by their relationship with the input signal and the power supply driving them: N-types for the positive going signals, P-types for negative. N-types have lower distortion and perform better than P-types but N-channel-only amplifiers are rare. Using only N Channel MOSFETS in its output stage, the BHK Signature produces a near-perfect balanced waveform without the degradation inherent in a complementary design.
Features
POWERFUL MOSFET OUTPUT STAGE

THROUGH-HOLE CONSTRUCTION

XLR "TRUE" BALANCED INPUT

1000 WATTS PER CHANNEL 2Ω

< 0.1% THD 20Hz - 20kHz AT RATED POWER

FRONT PANEL STANDBY BUTTON

DUAL, COPPER, PLATED, OUTPUT BINDING POSTS
Specifications - BHK Mono 300 Power Amplifier
BHK Signature 250 Stereo and BHK Signature 300 Mono

Unit Weight
83 lbs [37.6 kg]
Unit Dimensions
17.1" x 8.7" x 14" Chassis only. 15" deep including connectors.
Shipping Weight
92 lbs [41.7 kg]
Shipping Dimensions
21"x 13" x 19"
Color Options
Black
Silver
Voltage Options
Factory set only
Japan 100V
North America 120V
Europe/Asia/Australia/New Zealand 230V
Mains Power Inputs
IEC C14
Fuse Compliment all Countries
4 - 10 amp fast blow H-Rated 5x20mm Rail Fuses
Fuse Compliment Mains
100vac Countries
1 - 2 amp slow blow H-rated 5x20mm
1 - 12 amp slow blow H-rated 5x20mm
120vac Countries
1 - 2 amp slow blow H-rated 5x20mm
1 - 10 amp slow blow H-rated 5x20mm
230vac Countries
1 - 1.6 amp slow blow H-rated 5x20mm
1 - 5 amp slow blow H-rated 5x20mm
Accessories Included
US (NEMA 5-15P) (all versions)
Schuko (CEE7/7) (230V version)
UK (BS 1363) (230V version)
Audio Inputs
RCA (Unbalanced)
XLR (Balanced)
Speaker Outputs Signature 250
Gold plated copper binding posts (2 pair per channel)
Speaker Outputs Signature 300
Gold plated copper binding posts (2 pair)
Other
DC Trigger Input
3.5mm 5-15VDC
Warranty
3 years parts and labor on unit
1 year on vacuum tube

Power Consumption

@Ready
75 Watts
@Idle
175 Watts
@Rated power 8Ω
850 Watts
@Rated power 4Ω
1600 Watts

Signal

Gain
30.5dB +/-0.5dB
Sensitivity for rated output power of 250 watts into 8Ω
1.3V
Noise
100-20KHz <-85dBV
Input impedance Signature 250 stereo
Unbalanced 100KΩ
Balanced 200KΩ
Input impedance Signature 300 mono
Unbalanced 50KΩ
Balanced 100KΩ
Output Impedance
50Hz, 2.8VRMS <0.1Ω
Frequency Response
@2.8VRMS
10Hz – 20KHz +/- 0.1dB
10Hz – 200KHz +0.1/-3.0dB

THD&IM

1KHz, 1W/8Ω
<0.01%
20-20KHz, 1W/8Ω
<0.1%
1KHz, 200W/8Ω
< 0.1% (120VAC Mains input)
1KHz, 400W/4Ω
< 0.1% (120VAC Mains input)

Signature 250 Stereo Amplifier

Output Power

Both channels driven 120vac mains, 1kHz, 1% THD
8Ω
250W minimum
4Ω
500W minimum
2Ω
Stable for musical transients

Signature 300 Mono Amplifier

Output Power

120vac mains, 1kHz, 1% THD
8Ω
300W minimum
4Ω
600W minimum
2Ω
1000W
Reviews
I've heard this amplifier in several systems…over the past couple years, and came away incredibly impressed on every occasion. An effortless presentation to every recording is a hallmark of PS Audio in my experience, with speed, dynamics, and an innately natural, unforced sound to everything from heavy metal, to intimate acoustic guitar solos. King seems to have harnessed the best of both worlds (tubes, and solid state) in this design, and the fact that it's made in the USA by real people, for living wages is further proof of company founder Paul McGowan's commitment to delivering high...
Parttime Audiophile
Rafe Arnott
They have truly exceptional imaging, depth, and natural soundstage width, and they really can get the best out of the naturally miked and produced recordings that have a real-world soundstage. The 300s' dynamics are extraordinary, particularly in the lower octaves that seem to be in even more demand for audio reproduction today than the upper octaves.
The Absolute Sound
Anthony Cordesman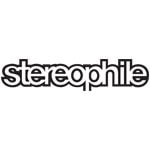 The fact is, the BHK Signature 300 is a powerful, nimble-sounding amplifier that immediately drew me in with fast, punchy, tight bass; rich, liquid mids; and delicate, transparent highs—all effectively well integrated into a coherent whole.
Stereophile
Michael Fremer
When PS Audio decided to re-enter the amplifier market with a statement product, I am not sure even Paul McGowan anticipated what would result. That they have succeeded in creating something special is clear from my listening. The process of bringing on board a legendary designer and allowing him freedom to design to a sonic target while keeping costs in the realm of reasonable (ahem!) is more than mere advertising hype. At nearly $15k for a pair, these are not highly affordable products but they are superior to any amp I've heard in my room, or most other rooms for that matter. How many products can you say that about? Yep, these are the best I've heard, and by no small margin.
Hifizine
Patrick Dillon
PS Audio's BHK Signature 300 Mono amplifiers produced wonderfully clear sound in my room, yet with a tangible, 3D quality that gave the music emerging from my speakers a bit more body -- which I really enjoyed. Their soundstaging was exceptional, and they proved unflappable throughout the listening period, despite being challenged with complex music and punishing volume levels. Their treble response was clean without sounding edgy, allowing me to enjoy longer listening sessions than I have with any other amp. I also appreciated the BHK Signatures' tight-fisted bass reproduction, which delivered plenty of slam when the music called for it. While their looks may be bland, their build quality and tolerances of fit and finish were superb. The BHK Signature 300 Monos are expensive, but nothing in their build quality or sound makes me doubt that they're worth every penny PS Audio asks for them -- or that they're great amps.
Soundstage!
Erich Wetzel
The BHK Signature 300 Amplifier are nothing less than world-class amplifiers: Sonically they leave nothing to be desired, as they combine in perfect style power and control with softness and emotion. And PS Audio circuit Bascom H. Kings packed in simple and well designed housing instead of aluminum sculptures, the Monos can decorate with an unprecedented low price / sound ratio: downright reasonable dream amplifiers!
Hi Fi Statement
Dirk Somer
Yes, it's all things you'd expect from a top flight amplifier: powerful and precise, fast and dynamic, generous in its staging, and close in its focus. But its ability to translate those elements into a musically coherent and consistently compelling performance is what sets the BHK Signature apart from any other power amplifier I've listened to. I sense a classic in the making.
Audio Video Magazine
Deon Schoeman
2016 Recommended Component Award from Stereophile
2017 Recommended Component Award from Stereophile
2018 Recommended Component Award from Stereophile